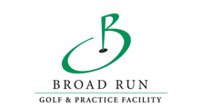 Choose Date
Specific Date
Next Available
Mon, Oct 5, 2020 at 4:30 PM
Patrick McCarthy - $90.00
Mon, Oct 12, 2020 at 4:30 PM
Patrick McCarthy - $90.00
Wed, Oct 14, 2020 at 11:00 AM
Patrick McCarthy - $90.00
Wed, Oct 14, 2020 at 11:30 AM
Patrick McCarthy - $90.00
Wed, Oct 14, 2020 at 1:30 PM
Patrick McCarthy - $90.00
Broad Run's Director of Instruction, Patrick McCarthy picked up the game of golf at age 10 and has been dedicated to the game ever since. While growing up, he spent countless hours in his backyard, working at perfecting his swing and sharpening his short game skills. In 2011, he graduated from the Professional Golfers Career College of Hilton Head, SC and has been passionate about teaching the intricacies of the sport to all ages. Since graduating, Patrick has been teaching at very popular facilities such as CityGolf Boston and Twin Brook Learning Center in Tinton Falls, NJ.

In 2017 and 2019 he was voted Best Golf Instructor of Prince William County by InsideNova Magazine.

In a game that has frustrated many, Patrick brings forth tons of positive energy during his lessons, and looks forward to helping others hone their own skills in the great game of golf.