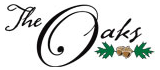 $70 Special Winter Pricing
Choose Date
Specific Date
Next Available
Sorry, there are no times available for the selected criteria.

Since his junior golfing days, Craig has had a passion for the game of golf which influenced his decision to enter the Professional Golf Management program at Methodist University. In 2007 Craig completed a Bachelor's degree; shortly there after he earned Class A status as a member of the PGA of America. Over the past several years Craig has developed a teaching style which invites students of all skill levels to quickly improve their enjoyment from the game of golf. He understands that having fun, and creating a relaxed atmosphere is vital to building the special teacher/student relationship that is most conducive to game improvement… With a relationship of trust comes clear communication between teacher/student.

Craig's understanding of the golf swing allows him to communicate his message in the simplest form for golfers of all levels. As the The Oaks Golf School Director & PGA Director of Golf, Craig looks forward to inviting more people to the game and introducing more participants to The Oaks Golf School programs.