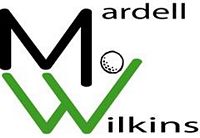 Choose Date
Specific Date
Next Available
Wed, Mar 27, 2019 at 8:00 AM
Mardell Wilkins
Wed, Mar 27, 2019 at 8:30 AM
Mardell Wilkins
Wed, Mar 27, 2019 at 9:00 AM
Mardell Wilkins
Wed, Mar 27, 2019 at 9:30 AM
Mardell Wilkins
Wed, Mar 27, 2019 at 10:00 AM
Mardell Wilkins
"Good Golf must start with a golf swing that matches you." Golf instruction should embrace this idea. Discouraging golf starts with you trying to match someone else's idea of the 'perfect golf swing'. The LPGA has a motto that golf lessons should be student centered. As a LPGA Top 50 Best Teacher 2008-2009, I embrace that concept. I am a female golf teacher who embraces all students interested in this kind of golf instruction.

I assess each student for physical characteristics, temperament, learning and athletic ability, as well as a realistic understanding of what time commitment they are willing to make – only then can I help them improve or develop their fundamentals and improve their golf swing for a successful golf game.

My objective as a golf teacher is simple. I want you to play better than you ever have before, increase your confidence and have more composure on the course, and maximize your fun.