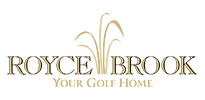 Upon arrival at Royce Brook Golf Course, students are required to check in the golf shop. Generally, the lesson hours will be from 9am to 8pm daily. Students and guests will abide by the golf course dress code for proper
attire.
Choose Date
Specific Date
Next Available
Sorry, there are no times available for the selected criteria.
Lesson Description
Adult private thirty minute golf lesson.