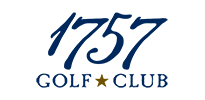 Choose Date
Date Chosen
Next Available
Fri, Sep 29, 2023 at 4:00 PM
David Newsom - $150.00
Fri, Sep 29, 2023 at 5:00 PM
Roger Hatcher - $175.00
Sat, Sep 30, 2023 at 8:00 AM
David Newsom - $150.00
Sat, Sep 30, 2023 at 9:00 AM
David Newsom - $150.00
Sat, Sep 30, 2023 at 10:00 AM
David Newsom - $150.00
Services/Lesson Type Description

1757 GOLF ACADEMY

THE ULTIMATE PLACE TO IMPROVE YOUR GAME!

All Individual Lessons include Video Analysis at 1757 Golf Academy's State of the Art Facility. Equipped with high speed cameras, floor monitors, and big screen TV's, you will be able to see your swing from every angle. Range balls are provided during the lesson and access to all of the practice areas at the facility including the grass tees and short game areas.

Our top rated staff will help you develop your game.

1757 Golf Academy
"We Answer the WHY and Show you the HOW!"
Looking for GROUP CLASSES or SUMMER CAMP?
Click on VIEW EVENTS next to Book Appointment - Top Left of Screen