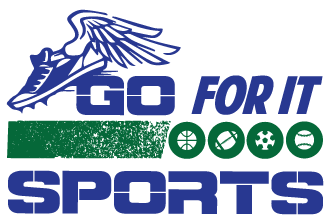 Choose Date
Date Chosen
Next Available
Mon, Jun 5, 2023 at 5:00 PM
Batting Cage 1 - $30.00
Mon, Jun 5, 2023 at 5:30 PM
Batting Cage 1 - $30.00
Mon, Jun 5, 2023 at 6:00 PM
Batting Cage 1 - $30.00
Mon, Jun 5, 2023 at 6:30 PM
Batting Cage 1 - $30.00
Mon, Jun 5, 2023 at 7:00 PM
Batting Cage 1 - $30.00
Our Batting Cages DO NOT have a pitching machine. You will need to bring your own balls, bats, helmets, etc.
THE FOLLOWING IS REQUIRED TO BOOK ONLINE AND SECURE YOUR RENTAL:
Teams, organizations and instructors MUST provide or have a valid certificate of insurance on file for your rental. The COI is required to name Go For It Sports LLC & Elevation Investments LLC as additionally insured. Address: 9231 Galena Road, Yorkville, IL 60560.
Individuals must have a signed waiver on file by all participants. Under 18 years old must be signed by a legal guardian. Waiver available online at: www.goforitsportsdome.com
YOUR RENTAL BOOKING WILL NOT BE VALID IF YOU DO NOT MEET THE ABOVE REQUIREMENTS BEFORE YOUR RENTAL DATE AND YOUR PAYMENT WILL BE FORFEITED.
REFUND POLICY: No refunds allowed. If you do not attend your rental time you may receive a credit for a future use.
Rental Description
Go For It Sports was built on the foundation to give athletic experiences to all levels of performance and capabilities, for any age. GFIS reaches many communities and doesn't limit itself to exclusive members. We open our doors and foster every child and adult to reach these heightened levels of any sport…baseball, softball, lacrosse, wrestling, rugby, soccer, football, basketball, indoor golf, fitness and so many more. Our wide open dome, including an indoor track, allows to repurpose the space to fit any need for any sport be it practice, game, driving range, fitness competition or dog show.