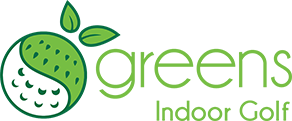 If not already a Member, you must REGISTER to input name, email and CELL PHONE - vital for getting remote assistance! The automated scheduling system is then able to confirm your confirmed booking back to you by email. Simply create a username and password for your Member Log on which is free. We do not share your info with any entity.
Please book ahead of time and NOT LESS THAN 30 MINUTES before you plan to play.
Insert the applicable "Coupon Codes" (see right column) on the payment page to reduce your Tee Time cost.
Once you book, please read your Appointment Reminder email which provides the door code and sim room you are playing in.
Choose Date
Date Chosen
Next Available
Choose Time
Price $50.00
11:00 AM
11:30 AM
12:00 PM
12:30 PM
1:00 PM
1:30 PM
2:00 PM
2:30 PM
3:00 PM
3:30 PM
4:00 PM
4:30 PM
Show Additional Times (12 more)
Golf Tee Time Description
No monthly Membership Fees. No Initiation Fees.
Open 6:30 am to 12 midnight every day of the week. Open all Holidays.
No walk-ins and pre-booking is required. When you book a tee time, plan on getting familiar with the golf system set-up with our Easy-to-Follow instructions sent to you in the email link. We are unstaffed but assist remotely as needed.
Please book ahead of time and not less than 30 minutes before your tee time.

No charge for use of our golf clubs (righties, lefties, kids clubs) if you don't have your own with you.
$50 for 1 hour/ $40 or less per hour if booking multiple hours. Special pricing below:
Pricing per room and not per person. Split the fees amongst your group up to 8 people. (Tip: choose a scramble for large group!)
BEST OFFER: 10/ 1 hour package: $325 ($32.50 per hour): To book this: schedule a 1-hour tee time using the code

10hour

and we will then set you up. We will charge your credit card the remaining balance and load the additional hours to your sign-in profile.

COUPON CODE for 2 hr bookings: 2hour
- $80 for 2 hours ($40/hour)
COUPON CODES for 3 hr bookings: 3hour
- $110 for 3 hours ($36.67/hr)
COUPON CODE for 4 hour booking:
4hour
-$135 for 4 hour bookings ($33.75/hr)
NOTE: You MUST click "APPLY" once coupon is inserted! Text me if you mess up and we will correct the billing.
Prices are per golf studio and not per person. Split the fees amongst your group!
* Taxes included in all pricing