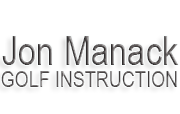 NOTICE: *TO ALL CURRENT AND FUTURE STUDENTS*

Jon Manack Golf Instruction has successfully relocated to Center Country Club in Center, TX.
All in person instruction will be available at Center Country Club including, Individual instruction, Clinics, Group Lessons and Playing Lessons.
As an addition to in person instruction, Jon Manack is offering students Online Golf Instruction through the use of the OnForm app. The app is free and easy to use for students and allows the student to receive high quality golf instruction from anywhere, much quicker and at a fraction of the cost of an in person lesson.
For information on website video membership, personal video lesson reviews and live video lesson conferencing please contact Jon Manack directly or visit jonmanack.com.
Jon Manack
jonmanack@yahoo.com
281.415.6613
jonmanack.com
Choose Date
Date Chosen
Next Available
Sorry, there are no times available for the selected criteria.
Available at Center Country Club in Center, TX and jonmanack.com
Formerly affiliated with and Consultant to LEAP Sports Medicine and Rehabilitation Centers nationwide
Co-founder of LEAPGolf™ Performance Enhancement Program.
Golf instructor to 20 Professional golfers, PGA Professionals, LPGA Professionals, Instructors and nationally ranked amateur golfers
Competed on the PGA Tour, Nike Tour, PGA Tour Q-school, State Opens, Mini Tours since 1992
Clientele
Tour Professionals
PGA Professionals
LPGA Tour Professionals
PGA/LPGA Teaching Professionals
Competitive Amateur Golfers
Handicap/Physically Challenged
Male/Female Amateur Golfers
Junior
Contact Information
Phone: 281.415.6613
Email: jonmanack@yahoo.com