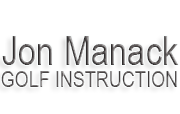 NOTICE:

This online schedule for Jon Manack Golf Instruction will open at 9am on September 1st, 2018 for the 2018 - 2019 season at Shadow Hills Golf Club.

The schedule will allow students that are logged in to book lessons Monday - Friday, 9am - 5pm - November 5th 2018 until June 1st 2019.

Please be aware that this schedule gets full, fast and at times months in advance. If an attempt at booking a 60 min. lesson is unavailable, consider booking a 30 min. If no times are available, please contact Jon Manack directly for assistance and/or to be put on the waiting list.



Choose Date
Specific Date
Next Available
Sorry, there are no times available for the selected criteria.
First Start: 5/23/2019
Last Start: 6/26/2020
Available at Shadow Hills Golf Club in Indio, CA
Affiliated with and Consultant to LEAP Sports Medicine and Rehabilitation Centers nationwide
Co-founder of LEAPGolf™ Performance Enhancement Program.
Golf instructor to 20 Professional golfers, PGA Professionals, LPGA Professionals, Instructors and nationally ranked amateur golfers
Competed on the PGA Tour, Nike Tour, PGA Tour Q-school, State Opens, Mini Tours since 1992
Clientele
Tour Professionals
PGA Professionals
LPGA Tour Professionals
PGA/LPGA Teaching Professionals
Competitive Amateur Golfers
Handicap/Physically Challenged
Male/Female Amateur Golfers
Junior
Contact Information
Phone: 281.415.6613
Email: jonmanack@yahoo.com