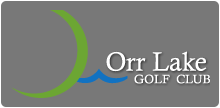 Choose Date
Date Chosen
Next Available
Sorry, there are no times available for the selected criteria.
As a previous competitive tournament player I love the game of golf. In fact even more then playing, I love helping others improve their game so that they get more enjoyment (whether it be competitive or recreational) out of golf. As a result of my years of coaching golf, I have learned that my students that are the happiest with the results, are those that understand that golf is a sum of many moving parts. These parts include not only the swing, but also the limitations of each persons body and the way they think about their golf game.
As part of my coaching philosophy, our first session is focused not on immediate improvement but on understanding your current golfing style which includes your swing, body movement, limitations and your mental golf strategy. This first session includes an assessment of your course management and video analysis as a reference. We then determine your specific improvement goals which will be measurable, achievable and rewarding.