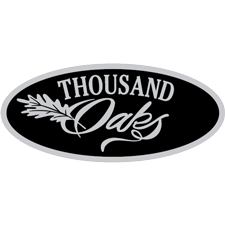 Choose Date
Date Chosen
Next Available
Tue, May 4, 2021 at 4:30 PM
Brian Kotowicz - $95.00
Wed, May 5, 2021 at 4:00 PM
Raquel Bryant - $95.00
Thu, May 6, 2021 at 3:00 PM
Raquel Bryant - $95.00
Thu, May 6, 2021 at 3:30 PM
Raquel Bryant - $95.00
Thu, May 6, 2021 at 4:00 PM
Raquel Bryant - $95.00
Thu, May 6, 2021 at 4:30 PM
Raquel Bryant - $95.00
Thu, May 6, 2021 at 5:00 PM
Raquel Bryant - $95.00
Mon, May 10, 2021 at 5:00 PM
Raquel Bryant - $95.00
Lesson Description
The Thousand Oaks Golf Academy features the finest in private golf instruction as well as a wide variety of clinics, camps, and schools. Online lessons can be scheduled with PGA Professionals Raquel Bryant, Brian Kotowicz, and Kelly Plaisier.
-I will wash my hands or sanitize between lessons
-I will wear a mask when within 6 feet
Guidelines for students:
-Masks are required when indoors
-Walk to the Academy- no carts will be available for lessons.
-No eating during lessons and bring your own water
-Make sure you are symptom free prior to your lesson and cancel if you are experiencing any symptoms or in quarantine due to exposure (at no fee of course)