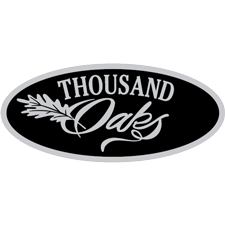 Choose Date
Specific Date
Next Available
Wed, Oct 28, 2020 at 1:00 PM
Kelly Plaisier - $95.00
Wed, Oct 28, 2020 at 1:15 PM
Kelly Plaisier - $95.00
Wed, Oct 28, 2020 at 1:30 PM
Kelly Plaisier - $95.00
Wed, Oct 28, 2020 at 1:45 PM
Kelly Plaisier - $95.00
Wed, Oct 28, 2020 at 2:00 PM
Kelly Plaisier - $95.00
Lesson Description
The Thousand Oaks Golf Academy features the finest in private golf instruction as well as a wide variety of clinics, camps, and schools. Online lessons can be scheduled with PGA Professionals Raquel Bryant, Brian Kotowicz, and Kelly Plaisier.
-I will not touch your clubs, bag, or the golf balls.
-The bay and any training aids used will be sanitized between students
-I will wash my hands between lessons
-I will remain 6 feet away at all times
Guidelines for students:
-Walk to the Academy- no carts will be available for lessons.
-The Academy will not be open for public use. Take the cart path that leads along the left side of the Academy to the range. Wait on the cart path until called over for your lesson.
-Please do not arrive more than 5 minutes early for your lesson.
-We will be outside so no mask is required
-No eating during lessons and bring your own water
-No more than one student in each lesson unless the students live in the same household
-Make sure you are symptom free prior to your lesson and cancel if you are experiencing any symptoms (at no fee of course)