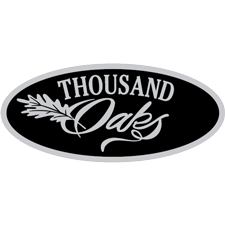 Choose Date
Date Chosen
Next Available
Thu, Jun 8, 2023 at 2:30 PM
Payne Gniewek - $120.00
Thu, Jun 8, 2023 at 3:00 PM
Payne Gniewek - $120.00
Thu, Jun 8, 2023 at 3:30 PM
Payne Gniewek - $120.00
Thu, Jun 8, 2023 at 4:00 PM
Payne Gniewek - $120.00
Thu, Jun 8, 2023 at 4:30 PM
Payne Gniewek - $120.00
Thu, Jun 8, 2023 at 5:00 PM
Payne Gniewek - $120.00
Fri, Jun 9, 2023 at 11:30 AM
Payne Gniewek - $120.00
Fri, Jun 9, 2023 at 12:00 PM
Payne Gniewek - $120.00
Lesson / Sim Reservation Description
The Thousand Oaks Golf Academy features the finest in private golf instruction as well as a wide variety of clinics, camps, and schools. Online lessons can be scheduled with PGA Professionals Raquel Bryant, Brian Kotowicz, and Payne Gniewek.
Cancellation Policy:
If you need to cancel, please do so prior to 30 hours of your scheduled time to allow us to fill your spot. If you no call/no show, you will be charged for your time.